| | | |
| --- | --- | --- |
| | About myself... | |
First, I have to tell you that english is my second language ! But as there are more english speaking people in the world, I decided to use this international language... If you find some mistakes, feel free to tell me !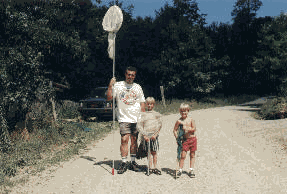 I began to collect butterflies with my gran mother, in a village called Wallers in the North of France, when I was 6 years old. And this hobby is still there, 29 years later ! Now I share this passion with my family, and we go collecting together. You can see my kids Ludovic (8 years old) and GaŽtan (6 years old) on the picture, taken this summer in Virginia near Mount Rogers recreational area. If you want to go in this country, I suggest to you the Fox Hill Inn in Troutdale, near Marion (I 81) : lovely owner and perfect place to collect moths.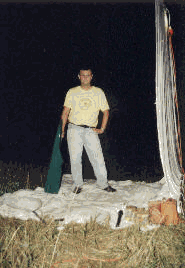 About entomology, I am not focused on particular species in butterflies, I just try to increase my collection, up to 4 specimens per specie, trying to have the different subspecies of a same specie, or geographical differences. Classification and determination, as you know, need lot of time !
I have been collecting for 20 years in France, and so I have a rather good collection of french species. Presently, I live in Montreal (Quebec), for a 5 year job contract, and I try to collect the different species flying in North America. But distances in North America are very long... and I don't think I will be able to go everywhere I would like !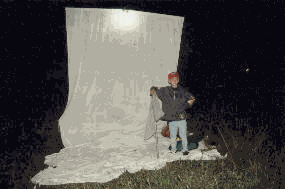 This WEB site was created in May, 1998. I think that exchange is the best way to increase a collection, as nobody is able to travel to all countries in the world where there are butterflies ! I built this site mainly to meet people around the world sharing the same hobby in order to exchange both ideas and specimens. As creating WEB pages is not as difficult as I thought previously, I plan to create soon photo references of Quebecer butterflies.
Stay tuned on my site ! And feel free to email to me with some ideas to improve this site !
Sign My Guestbook
View My Guestbook